Shakespeare will have to be rewritten, "it is a tale Told by an idiot" ?
The political class, it's voodoo doctrines and it's voters, will hereafter be refereed to as mentally challenged.
By the way, in the district court, "breach of trust" appears to be perfectly legal in the upper half of our two-tiered justice system. ~ Banksters and their cohorts rejoice.
Edwin Sutherland: The 75th Anniversary of His Coining The Term White-Collar Crime
The vile maxim are now after everything from our health, food & education to the ISP's. – It's Not Trickledown But Gush-Up.
The police secretly arms with Glock 17 & old MP5's.  – Thanks Norway, but we prefer the Christmas tree.
It is now confirmed, that, the police collects information about individual citizens on the basis of presumed political opinion. WAP – Surprise or not, police officers have always been appointed because of their affiliation to the Independence party.
Ministers Aid Demands Imprisonment of Journalists
Without ECHR Journalists would be in it.
In this asylum for imbeciles, political corruption, incompetence and anti-merit must be protected and nurses loving the peace arrested.
The Finish ambassador had it right when he prayed never having to return.
Divert, Deflect, Deny & Deceive.
"Pots and Pans revolution" – What? – Where?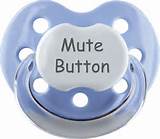 Jon Gnarr for president. – Oligarchs for breakfast.