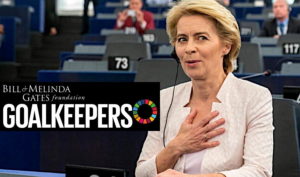 Ursula von der Crazy gets award from a Menace to Society Who Must Be Arrested and Prosecuted for Crimes Against Humanity.
– The Indians are doing a good job of it.
Masters of Deceit
European Commission
European Court of Auditors
–
EU Vaxxx contracts
Critical EU-Pfizer Agreement Leaked
Is Pfizer hiding something?